History
Hamzah Secondary School (HSS), 18500 Machang , Kelantan was built in the year 1956. At the earlier stage its establishment, HSS was known as government Englih School Machang and lodged at Machang Primary School because it did not have its own building. This was the only English School in Machang at that time .
In the year 1959, Government English School Machang was renamed Hamzah English , using the name of a pure Kelantanese Malay who was very concerned about the educational problem of the Kelantanese Malays. The concerned person was Al-marhum Tengku Zainal Abidin (Tengku Seri MaharajaDK, SPMK,PYGB,OBE). He was born in the year 1902. The alteration of the name increased the image of the school. Among the posts held by him were: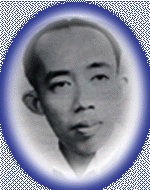 i) The First Secretary of Kelantan (1937-1953)
ii) The Chief Minister Of Kelatan (1955-1959) and also the Chairman of the state Assembly Council. He passed away on
25th. February . 1962 at the age of 6. Together with his wife, the possessed four princes and two princesses. They were
Tengku Azizan , Tengku Razaleigh, Tengku Zain, Tengku Maziah, Tengku Abdul Aziz and Tengku Robert. In the same
year, the school had created it own symbol, that is 'HARIMAU' which meant 'Strong and Brave' and with its own motto
'Nulli scundus' which meant 'ALWAYS THE BEST ' or ' SECOND TO NONE '. This school continued to develop year
after year and caused the buildings in the original foundation could not accommodate the gradual increase in the student
population . Therefore , a new foundation in Jalan Pasir Putih was provided . This school was then moved to the present
foundation in the year 1972 and resembled the oldest school in this district and later, HSS created many histories.
[_private/link2.htm]