In the period of 45 years since its establishment, the school has been graced by 15 principals. The school leadership was pioneered b En. Salleh Hj. Isa. His brief stay of 8 month (Jan 56-Aug 56) was succeeded by Mr. Subramaniam. He stayed in office for 2 years from September 1956 to December 1959.
Many of the principals of the school, especially those serving in the 60s, did not reside for long. The serving period ranged between 3 month to 2 years. For instance, Mr. Ragavan (Jan-June 1959), Mr. Rafik (July 1959-December 1960 and returned in Jan 1965 until December 1965), En. Abd Aziz (Jan 1961-March 1961 and Jan 1962 – Dec 1964), En. Yusuf Idris (April 1961-Dec 1961), Mr. Manjeet Singh (Jan 1966-Feb 1966), Mr.Raj Kumar (March 1966-May 1969) and Mr. P.Jarone (June 1969-December 1971).
However, the trend drifted after the 70s when 2 prominent dominated the scene of the school management. They were En. Shukri Saad who was in office for 10 years (January 1972-June 1982) followed by Tn. Hj. Mohd. Salleh b. Hj. Hussain who ran the school successfully for 12 years (April 1983-November 1995).
Their long stay had enable them to facilitate significant changes and development towards the progress of the school. For instance, the school, when it was first established, was located near the present Land and Machang District Office. Under En. Shukri`s administration, the school had been moved to a new site in the middle of Machang town. Its vacant building at the old spot, since then, has been occupied by Sekolah Kebangsaan Hamzah 1. He also initiated the expansion of the school infrastructure by adding 2 new blocks to the original two. He had started the ball rolling and as it is evident now, continues efforts by his successors promise a steady momentum towards excellence.
He left in June 1982 to became the Education Officer for Kota Bharu district. After ten years, he was promoted as the State Director of Education Of Terengganu. He stayed on until 1998 when he retired.
After his departure, Tn. Hj. Alias was appointed as the new principal and served for 9 months (July 1982-March 1983). Then the school was put under the care of Tn. Hj. Salleh. This was followed by another brief appearance of a lady Principal, Pn. Hajah Che. Som Hj. Daud who arrived in Nov 1995 and left in May 1996 when she was transferred to SMK. Mulong. The vacant Principal`s seat was filled by Tn. Hj. Omar bin Dollah AMP who stayed for 2 years (June 1996-July 1998) until he reached retirement age. For a while , Tn. Hj. Wan Khalik became the acting principal prior to the appointment of Tn. Hj. Mansur bin Abdullah in 1999.
Senior Assistants (Students` Welfare)
The Afternoon Supervisors
When the school made its debut in 1956, it only had 2 teachers. In 1966, the number had risen to 32. To cater for the expending school population, 48 teaching personnel were engaged in 1979. The number leaped to 87 in 1986. In order to meet the increasing demand of the rapidly growing school and its diverse needs, a total of 130 teachers have been working in hand since 1998. With its fine reputation, the school will continue to proliferate and in line with the growth, we will constantly see new additions to the teachers` list.
List Of Headmaster
Jan 56 - Ogos 56 : En. Salleh Hj. Isa
Sep 56 - Dis 58 : En. Subramaniam
Jan 59 - Jun 59 : En. Ragavan
Jul 59 - Dis 59 : En. Rafik Khan
Apr 61 - Dis 61 :En. Yijsof Idris
Jan 62 - Dis 64 : En. Abdul Aziz Khan
Jan 65 - Dis 65 : En. Rafik Khan
Jan 66 - Feb 66 : En. Manjeet Singh
Mac 66 - Mei 66 : En. Raj Kumar
Jun 69 - Dis 71 : En. P. Jerome
Jan 72 - Jun 82 : En. Shukri Hj. Saad , AMN
Jan 82 - Mac 83 : Tn. Hj. Alias Hassan
Apr 83 - Nov 95 : Tn. Hj. Mohd Salleh
Nov 95 - Mei 96 : Pn. Hjh. Che Som Hj. Daud
Jun 96 - Jul 98 :Tn. Hj. Omar Dollah , AMP
Dis 98 - sekarang : Tn. Hj Mansor Abdullah
SMKH Headmaster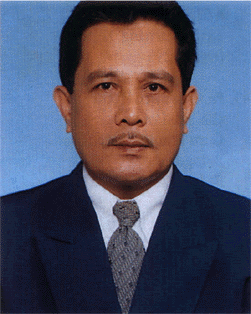 Name: Tuan Haji Mansur B.Abdullah
D.O.B: 31/03/1952
Adderest: Lot 2066,Kampung Nakhoda Saamah,Bachok Kel.
Phone Number: 09-7788176
PENOLONG KANAN (PENTADBIRAN)
Jan. 56 - Ogos. 56 :En.Mohd Noor Hj. Ismail
Sep. 56 - Dis. 58 :En. Thigarajah
Jan. 59 - Jul. 59 :En. Rafik Khan
Jul. 59 - Dis. 60 :En.Aziz Khan
Jan. 61 - Dis. 64 :En.Mohd Hj. Ismail
Jan. 64 - Dis. 65 :En. Manjeet Singh
Jan. 66 - Dis. 68 :En.Zahari Ahmad
Jan. 69 - Dis. 71 :Tn. Hj. Wan Ismail Wan Ahmad
Jan. 72 - Dis. 74 :Tn. Hj. Mohd Nordin Awang Hamat
Jan. 75 - Dis. 79 :Tn. Hj. Abdul Hamid Ismail
Jan. 80 - Ogos.82 :Tn. Hj. Ramlee Zain
Sep. 82 - Dis. 90 :En. Khu Hock Sun
Jan. 90 - Mei. 93 :Tn. Hj. Ishak Ismail
Mei. 93 - Jul. 96 :Tn. Hj. Wan Zaharuddin Hj. Wan Ismail
Ogos. 96 - Apr. 98 :En. Nik Hadi Nik Wan
Mei. 98 - Now :Tn. Hj. Wan Mohd Khalik Wan Ibrahim
PENOLONG KANAN (HEM)
Apr.88 – Ogos 88 : Tn. Hj.Abidin Mamat
Apr.88 – Nov. 95 : Tn. Hj. Wahid Zakaria
Apr. 95 – Apr. 98 : En. W.Mohd Khalik W. Ibrahim
Mei. 98 –Dis. 98 : En. Md.Fuzi Md. Noor
Jan. 99 – Now : Tn. Hj. Md. Zain Salleh
PENYELIA PETANG
1966 – 1997 : En. Munjit Singh
1968 – 1971 : En. Lew Kong Phang
1972 – 1974 : En. Hendy A Jesudason
1975 – 1976 : En. Chong Beng Chye
1977 – 1978 : Tn. Hj. Ismail Taib
1979 – 1979 : En. Borhan Bulat
1980 – 1981 : En. Haris Abd. Ghani
1982 –1982 : En. Ng. Long Faat
1983 – 1984 : Ym. Raja Umar Raja Daud
1984 – 1987 : Tn.Hj. Ramli Yaacob
1988 – 1989 : Tn. Hj. Muhammad Ismail
1989 – 1994 : Tn. Hj. Mohamad Hj. Abdullah
1995 – Nov 1995 : En. Ahmad Adzam Mokhtar
Nov. 95 – Dis. 96 : Pn. Hjh. Siti Fadzilah Hj.Mohamad
Feb. 97 – Now : Tn. Hj. Anuar Mamat
Teachers Picture
| | |
| --- | --- |
| | <<<Click at Picture |
| | |
| --- | --- |
| | <<< Click at Picture |
[_private/link2.htm]